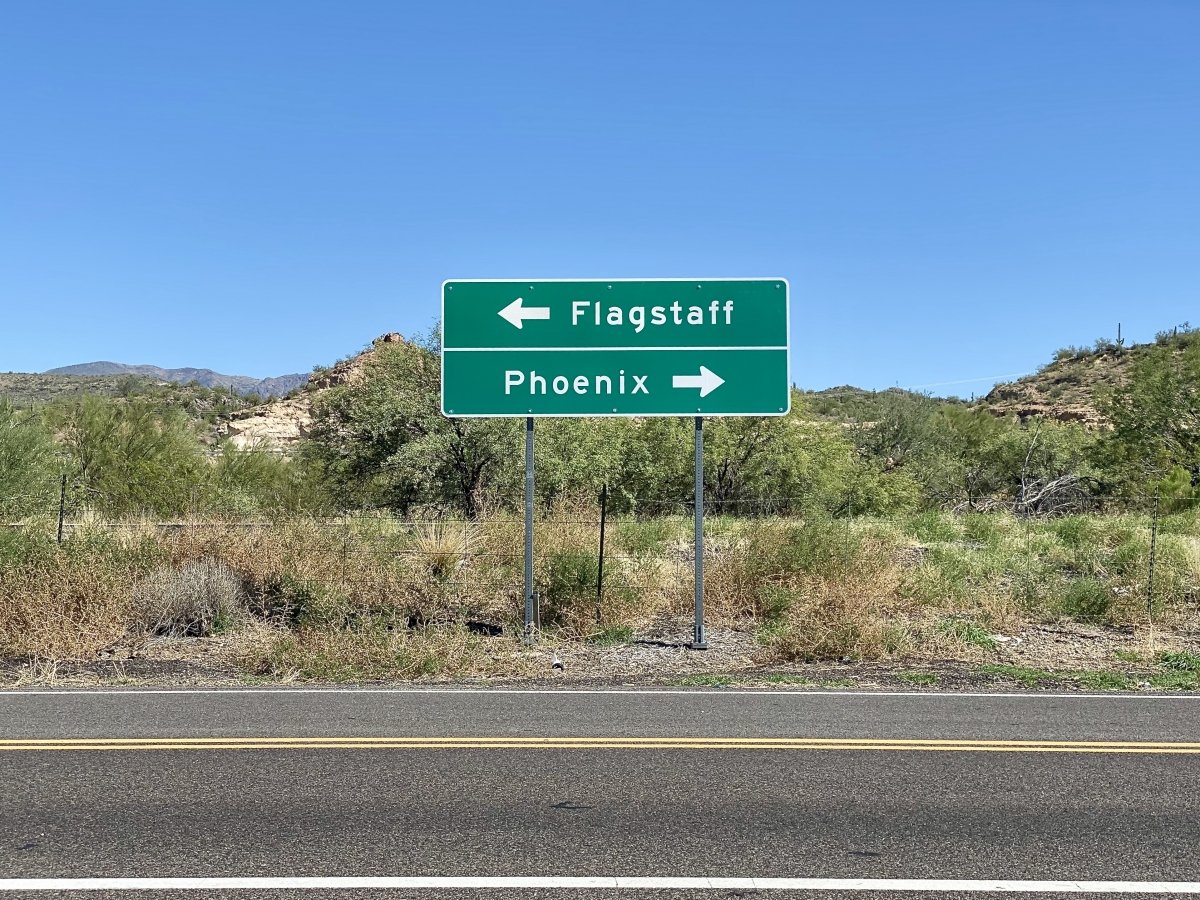 Attracting more than 5.5 million visitors per year, Grand Canyon National Park is Arizona's most popular attraction. To reach the South Rim of the canyon, where 90% of those visitors go, you must travel through Flagstaff.
Travelers who fly into Phoenix and rent a car to drive to the Grand Canyon, will want to overnight in Flagstaff (or Williams), and head to the canyon the following day.
The 2.5-hour route from Phoenix to Flagstaff along I-17 allows plenty of time to stop at attractions along the way.
A legendary pie place, an experimental town, and a national monument with two distinct locations, will be some of your options for turning an interstate drive into an adventure.
And if you want to detour through scenic Sedona, that is an option, as well.
You will gain more than a mile in altitude on your drive between Phoenix (1,117 feet) and Flagstaff (7,000 feet), cruising through ever-changing desert ecosystems dominated by saguaro, juniper, and Ponderosa pine.
Find lodging options for Phoenix, Sedona, and Flagstaff on TripAdvisor!
---
Rock Springs Café
---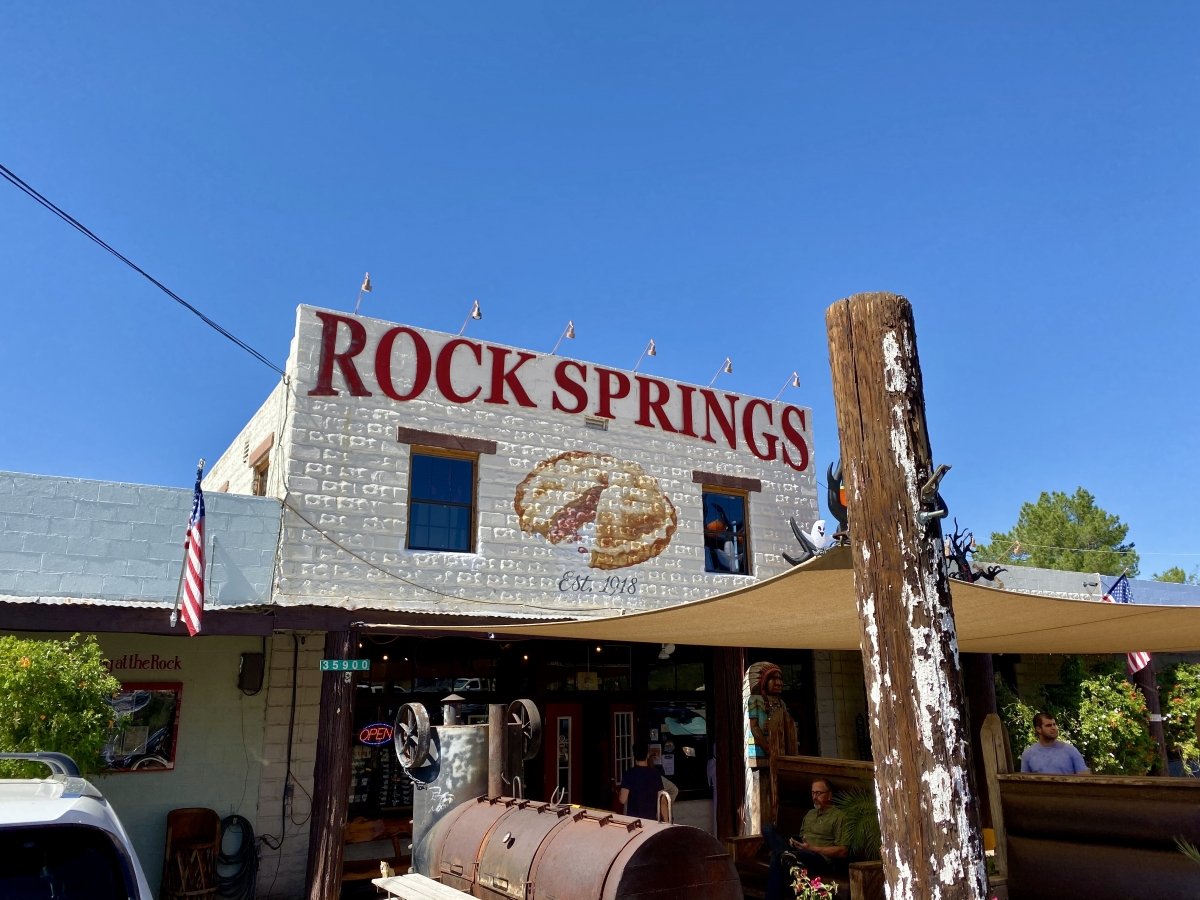 The pop-up gas station that would become Rock Springs Café was established in 1918 by 19-year old entrepreneur Ben Warner, at the site of a former watering hole for cattle drives and sheepherders.
By 1924, Warner's venture had added a general store and hotel.
Today, this travelers stop for more than a century is best known for its delicious pies.
Rock Springs Café has become quite the tourist attraction in recent years. But between its rich history and more than thirty varieties of fruit, cream, specialty, and seasonal pies, that should come as no surprise.
There was a wait for a table when we stopped for lunch, so we opted for a seat at the bar, which we prefer anyway.
I enjoyed the Nacho-Nachos and a slice of bourbon pecan pie, and I left longing to sample all of the remaining pies on the menu.
The café serves breakfast, lunch, and dinner, so no matter what time of day you travel past exit 242, you can stop in for a hearty meal and slice of pie.
---
Arcosanti
---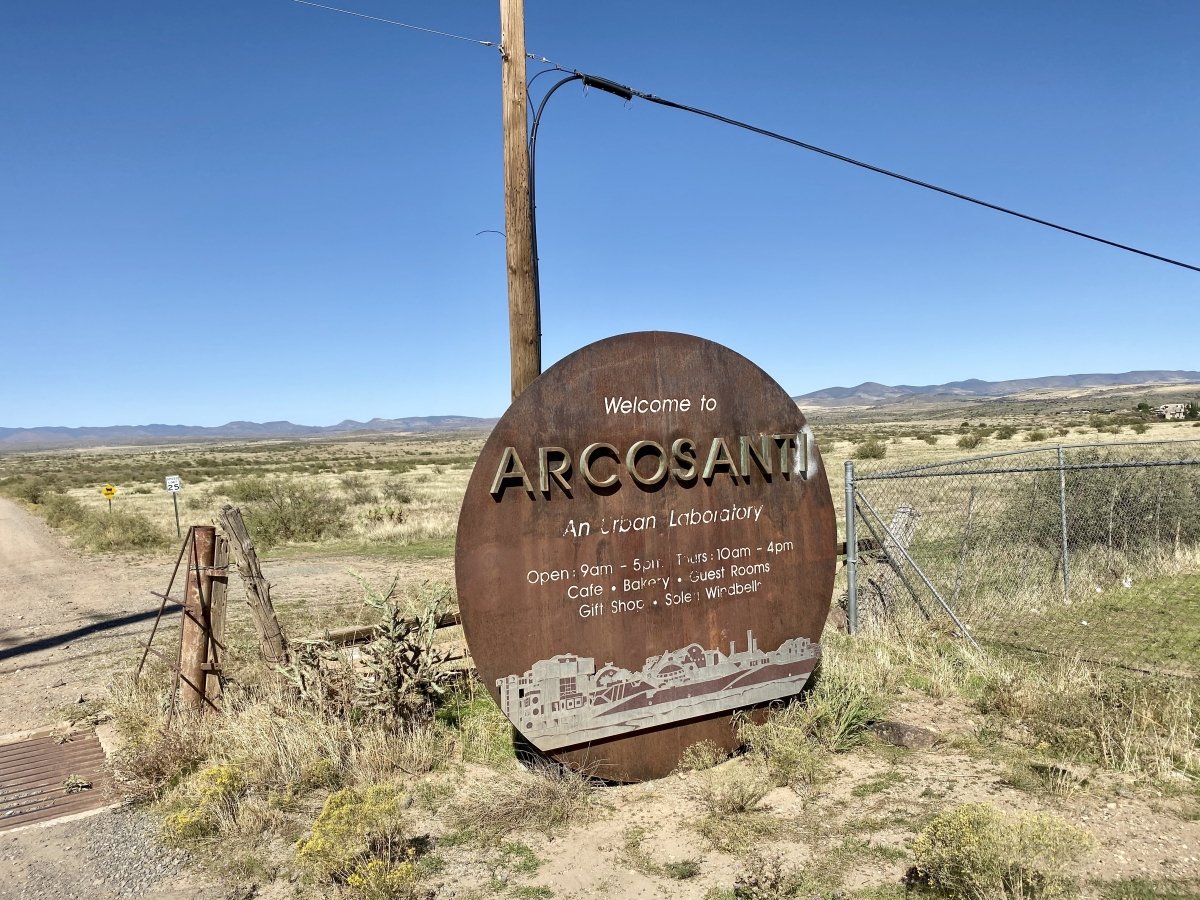 The next thing to do on a drive from Phoenix to Flagstaff is to take exit 263 to visit the site of an experimental town called Arcosanti.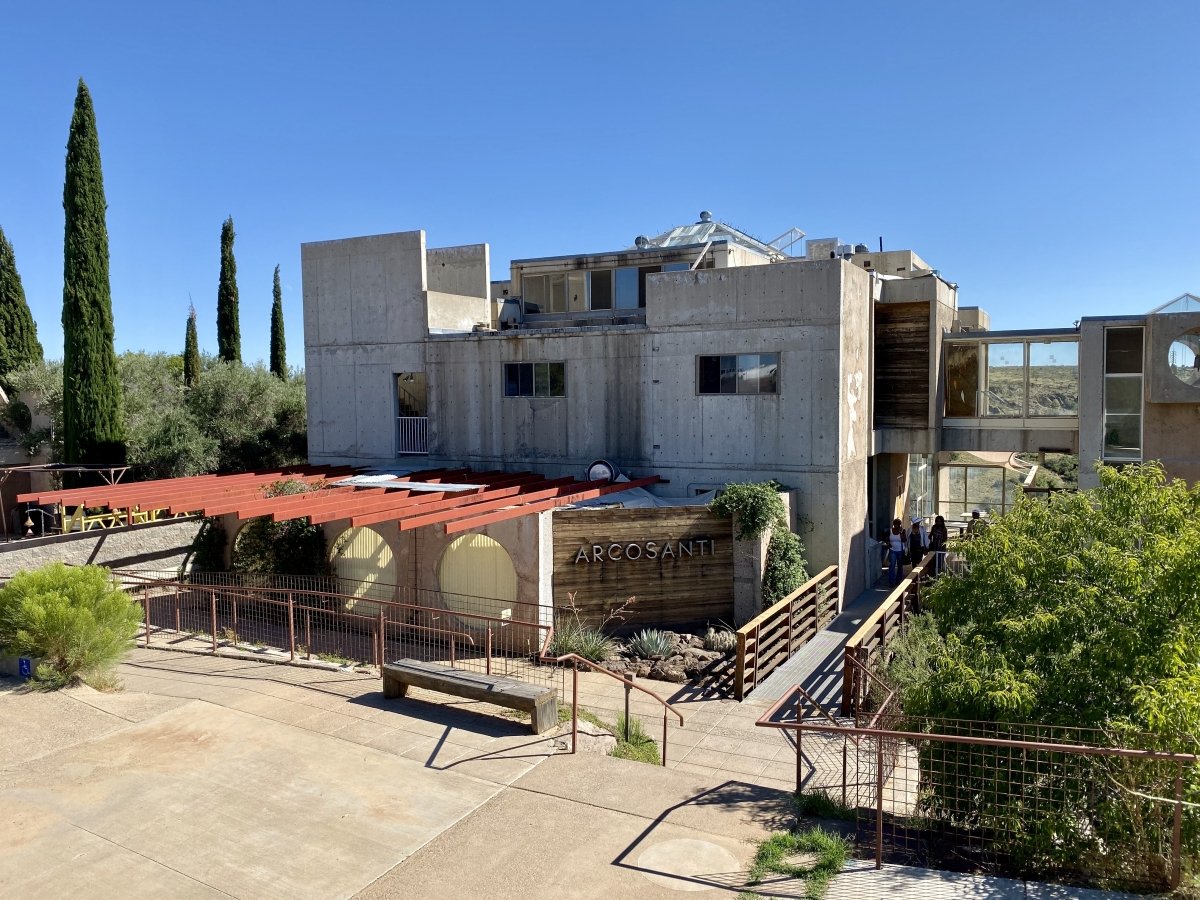 This urban laboratory was constructed in 1970 by Italian-American architect Paolo Soleri on the principles of arcology—a blending of "architecture" and "ecology"—to design sustainable cities.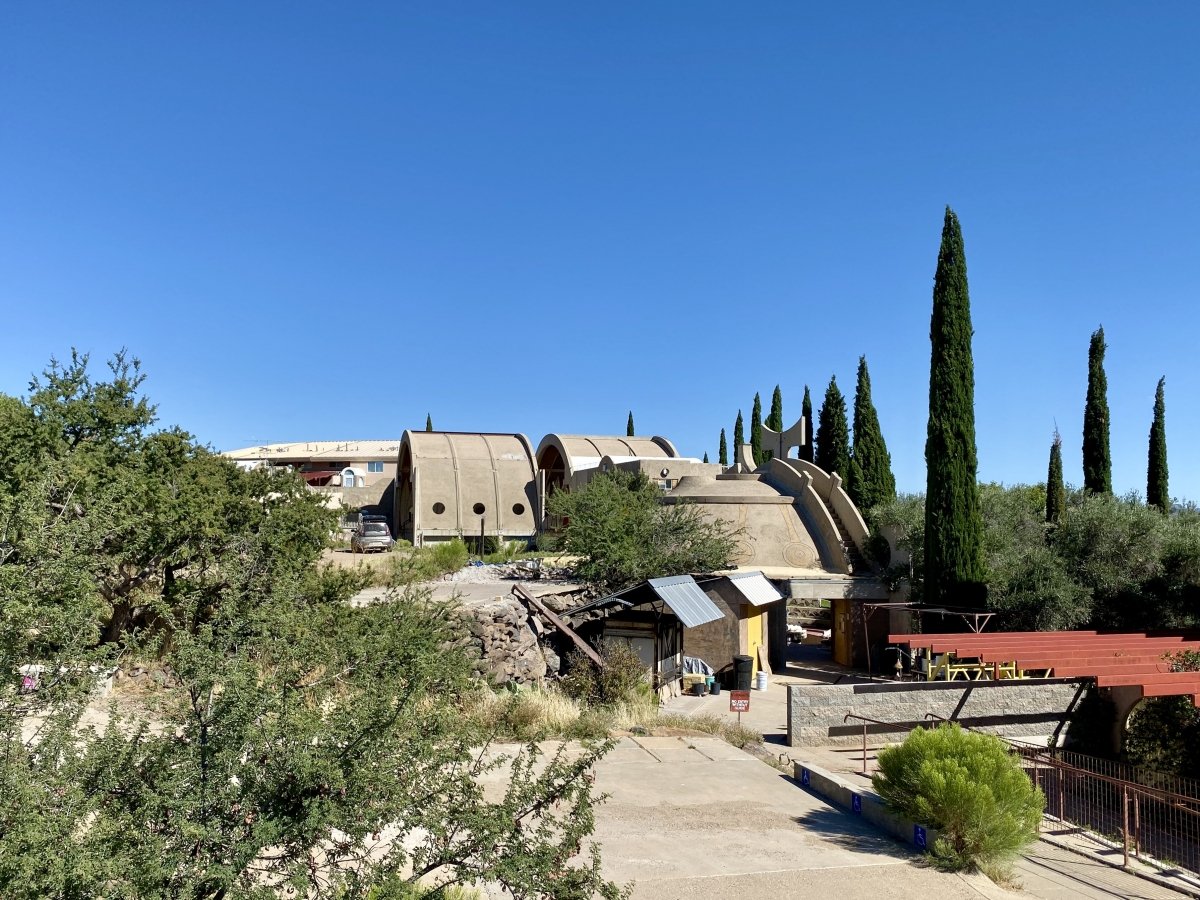 Arcosanti continues today as a 24/7 living experiment, offering workshops, hosting events, and leading guided tours of the grounds. The site is open daily from 9:00 AM to 5:00 PM, except for major holidays and special events
The associated Cosanti windbell-making studios, located north of Scottsdale, is a major source of funding for the urban laboratory at Arcosanti.