Picture
Sound
Extras
When Douglas Trumbull, the wizard behind the visual effects on Stanley Kubrick's 2001: A Space Odyssey, finally took to the director's chair, the result was 1972's Silent Running. The environmentally themed adventure set in the distant future stars Bruce Dern in a gripping early career performance as botanist Freeman Lowell.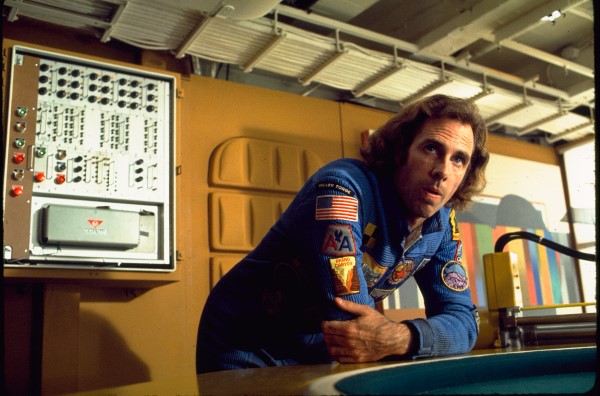 Lowell is on an assignment in outer space aboard the Valley Forge, a ship carrying in its large biodomes all of the remaining plant life from a devasted Earth bereft of foliage. When the command comes in to abandon the mission, destroy the domes, and return home, he defies the orders and turns on his shipmate, deciding to go his own way and ultimately drifting into the void of space alone.
Although not as successful as 2001, Trumbull's environmentalist sci-fi has proven extremely influential and has grown in stature over the years, its impact being evident in films such as WALL·E and Star Wars. Trumbull would go on to create the landmark visual effects for Close Encounters of the Third Kind and Blade Runner.
Arrow has done a new 4K restoration of Silent Running from a scan of the original camera negative, supplying the film on Ultra HD disc in 1.85:1 HEVC 2160p with high dynamic range. The imagery is stunning, with a high-contrast implementation of obsidian blacks and vibrant colors like the yellow flowers and the navy blue of Lowell's uniform courtesy of the Dolby Vision color grading. Lights and reflections have good specular highlight pop and the flesh tones all have a natural appearance. Film granularity looks organic, thinly layered, and does not show any excessive manipulation such as DNR.
The original monaural soundtrack for Silent Running arrives in a lossless DTS-HD Master Audio 1.0 presentation. It provides clean and clear dialogue with little hiss and no clipping. The songs of Joan Baez come across with good musicality as well. As far as mono tracks go, this is one of the better ones you will hear.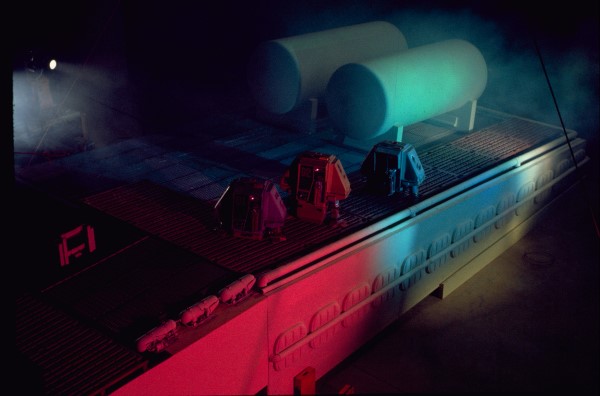 As usual, Arrow packages this release beautifully and includes a reversible sleeve featuring original and newly commissioned artwork by Arik Roper. There is also a first pressing-only collector's booklet featuring writing on the film by Barry Forshaw and Peter Tonguette, two audio commentaries: the first by Trumbull and Dern and the other a quite easy-to-listen-to track by Forshaw and Kim Newman. Arrow also comes with three archival extras and a fascinating visual essay about the movie called "First Run" by Jon Spira.
4K ULTRA HD
STUDIO: Arrow Video, 1972
ASPECT RATIO: 1.85:1
HDR FORMATS: Dolby Vision, HDR10
AUDIO FORMATS: DTS-HD Master Audio 1.0
LENGTH: 90 Mins.
MPAA RATING: G
DIRECTOR: Douglas Trumbull
STARRING: Bruce Dern, Cliff Potts, Ron Rifkin, Jesse Vint